Instruments for SPA, mini pools with whirlpool, saunas and whirlpool showers.
Salus Per Aquam, briefly SPA. In the United States and Canada, where they are born and where the whirlpool bathtubs together concept is developed, the pools SPA (called mini pools) are in the apartments and in the daily habits of many people, improving their quality life.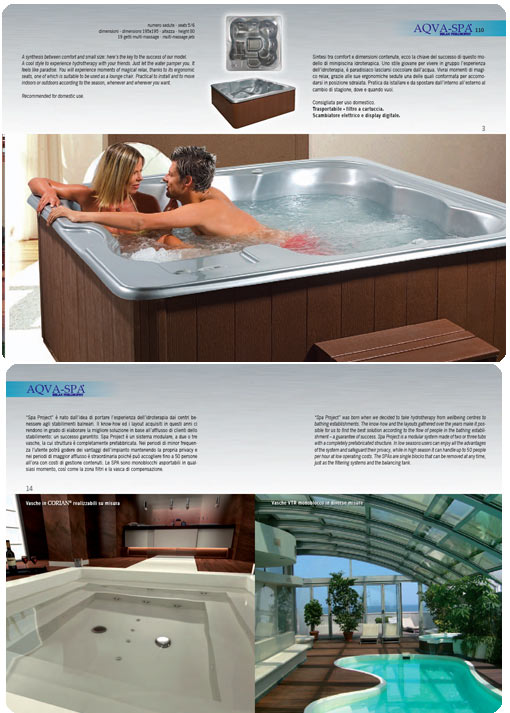 Finding oneself, meeting friends. In a AQVA-SPA pool everything Is possible. With the little pools Aqva-spa seems to have a SPA centre in your apartment or in your beauty-wellness centre.
It's really wonderful to think about how you can live and enjoy your pool SPA. And find out that, in the compact size, can always contain all your desire.
A decompression space where you can relax: a moment to find concentration and happiness, keeping away from everything, from the work, and from daily activities.

It's wonderful to share these feelings with the partner; this could be a harmony and wellness element. This is an important occasion to meet and to stay together, with the family.
In the end, this is a place where you can meet friends. The more charming and relaxing place where you can chat and have a drink. It's more suggestive than a living room because the pool is in the open air and in the comfortable hug of a water massage.