Professional tanning creams for solarium.
La Playa with the brand 'Caribbean Tan' produces directly sun creams; thanks to ten-yearly experience because we manage directly a thick network of solarium centres and wellness centres, because we know our customers' needs.
The exigency to have professional products, in suitable sizes for a frequent use, allowed us to develop a winner formula, both for the quality and the price.
Our customers know that we are honest because we produce only high quality solar creams, for an intensive use, and they are studied to be particularly safe for the skin.
If you are a professional worker and you have got a solarium centre or a beauty centre, contact our company to ask for a sample, in this way you can test Caribbean Tan products.
See our dedicated website at WWW.CARIBBEANTAN.IT
and our dowload area DEPLIANTS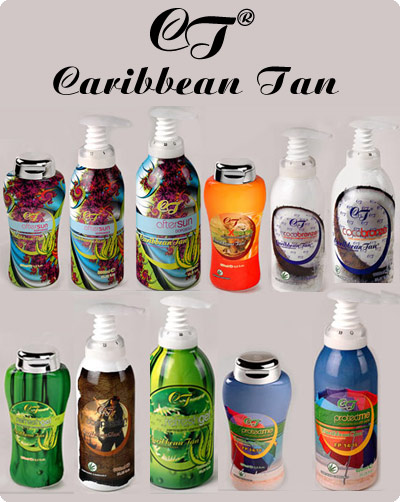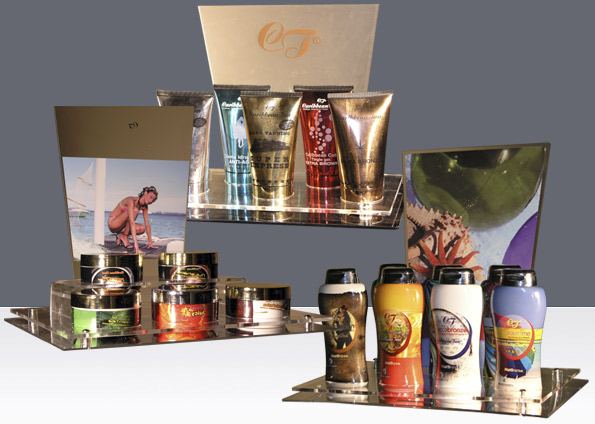 Superoffers Internet


BLACK TANNER line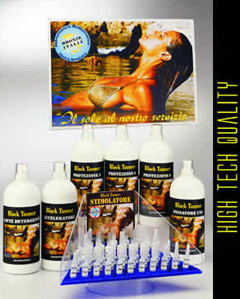 CASH ON DELIVERY
NO MINIMUM PURCHASE

for orders:
Fax +39 030-83.75.779 o Tel +39 030-83.75.778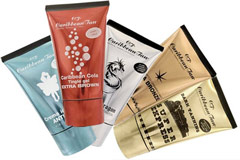 Prices list Black tanner
Protection 3
1000 ml € 16.00

Protection 6
1000 ml € 16.00

Protection 9
1000 ml € 16.00

Tanner
1000 ml € 16.00

Aftersun
1000 ml € 15.00

Cleansing
1000 ml € 15.00

Gel Super-Tanner
100 ml € 3.50

Gel Tanner bergamot
100 ml € 3.50

After sun fresh mint
100 ml € 3.50

Super tanner body phials
3 ml € 0.60

Super-tanner face phials
8 ml € 0.80